Mankind Pharma Limited – Company Profile
Incorporated in 1991, Mankind Pharma is one the leading pharmaceutical company in India manufacturing a wide range of generic medicines. Apart from that drugs segment, the company is also known for selling popular brands like pregnancy testing kits - Prega-News, condoms in the brand name of Manforce, ayurvedic antacids - Gas-O-Fast and acne-treating medicine AcneStar.
Mankind Pharma operates with 23 manufacturing facilities situated across Indian states including Andhra Pradesh and Uttarakhand, Sikkim, Himachal Pradesh and Rajasthan. Mainly company is engaged in research development, manufacturing, and marketing of a diverse range of pharmaceutical formulations for various acute as well as chronic therapeutic areas along with different consumer healthcare products.
Mankind Pharma is focused on the domestic market, which helped the company to manage to earn the revenue from operations in India with the contribution of 97.60% of its total revenue for the Financial Year 2022, this was one of the highest contributions among peers identified by IQVIA.
As per the information on the company's website Mankind Pharma is operating with more than 14,000  employees spread in 34 overseas destinations including the US, Philippines, Sri Lanka, Myanmar, Cameroon, Kenya and Cambodia.
Mankind Pharma Ltd IPO Business Areas
Domestic Pharmaceuticals Business: In the pharma segment, the company has a wide range of formulation products ranging from acute and chronic therapeutic areas including anti-infectives, gastrointestinal, cardiovascular, anti-diabetic, respiratory, neuro/CNS and vitamins/minerals/nutrients.
Consumer Healthcare Business: On the other hand in the consumer healthcare business company also has the largest selling brands like pregnancy detection, condoms, antacid powders, emergency contraceptives, anti-acne preparations, and vitamin & mineral supplements.
Mankind Pharma IPO Details
| | |
| --- | --- |
| Issue Period | 25 April - 27 April 2023 |
| Price Band | 1,026 –1,080 |
| Issue Type | Book Built Offer |
| Issue Size (Value) | Rs. 4,326.35 Crore |
| Face Value | Rs.1 |
| Issue price | |
| Minimum lot | 1 |
| Market Lot | 13 |
| Stock Exchange | NSE,BSE |
| QIB Portion | 50% |
| NIB Portion | 15% |
| Retail Portion | 35% |
| Fresh Issue | NIL |
| Offer for Sale | 40,058,844 Equity Shares |
Mankind Pharma IPO Issue Price & Size
The price of the Mankind Pharma IPO is in the range of Rs1,026 –1,080, and with this price band the issue size is around Rs 4,326.35 crore. The company's promoters and existing shareholders are likely to offer for sale (OFS) 4 crore (40,058,844) equity shares through this IPO..
Mankind Pharma Financial Statements:
| | | | | |
| --- | --- | --- | --- | --- |
| Particulars (in Rs. Cr.) | FY2022 | FY2021 | FY2020 | CAGR |
| Revenue | 7781.55 | 6214.43 | 5865.23 | 9.90% |
| COGS | 2421.72 | 1780.6 | 1878.07 |   |
| Gross profit | 5359.83 | 4433.83 | 3987.16 | 10.40% |
| Gross profit Margin | 68.88 | 71.35 | 67.98 |   |
| Empl. Cost | 1620.59 | 1415.78 | 1335.52 | |
| Other exp. | 1749.88 | 1352.22 | 1124.24 | |
| EBITDA | 1989.36 | 1665.83 | 1527.4 | 9.20% |
| EBITDA Margin | 25.57 | 26.81 | 26.04 |   |
| Depreciation | 166.62 | 118.97 | 189.64 | |
| Interest | 58.61 | 20.14 | 21.97 | |
| PBT | 1764.13 | 1526.72 | 1315.79 | 10.30% |
| Total tax | 521.64 | 398.57 | 381.58 | |
| Tax rate | 29.57 | 26.11 | 29 | |
| PAT | 1242.49 | 1128.15 | 934.21 | 10.00% |
Mankind Pharma IPO Promoters & Shareholding of the Company
Ramesh Juneja, Rajeev Juneja, Sheetal Arora, Prem Sheetal Family Trust, Ramesh Juneja Family Trust and Rajeev Juneja Family Trust are the leading promoters of Mankind Pharma. Other major shareholders are Cairnhill CIPEF Limited are investors and selling their stacks. The share holdings details are as follows:
Source: Mankind Pharma IPO DRHP.
Why Invest in Mankind Pharma IPO?
Investing in any company through IPO is not a sensible decision until the issue price is disclosed. Because using the issue price it will be known whether the company's share is available at a cheaper price or expensive compared to its peer group members.
However, apart from the share price, the company's current market position, its financial growth, future plans and further growth prospects are also major factors when investing in any company. Hence, we have analyzed and listed below the strengths of the company along with the risk factors that can affect its business operations and future growth plans.

Strengths:
Mankind Pharma's market share in the pharmaceutical market (IPM) rose by 0.4% from 4.0% to 4.4% which is one of the fastest-growing companies in the Pharma sector.
The domestic sales of Mankind Pharma have grown at a CAGR of around 16% which outperforms the overall IPM growth in Domestic Sales of approximately 11%, by approximately 1.5 times.
As a brand recognition, the company has established various consumer healthcare brands that are popular in the market. Its leading consumer brands are in pregnancy detection, condoms, emergency contraceptives, antacid powders, vitamin and mineral supplements, and anti-acne preparations categories, among others.
Apart from consumer healthcare, in the perception market it medicine Amlokind for high blood pressure, Moxikind-CV (antibiotics ), Nurokind (vitamins), and other OTC drugs are very popular with a significant market share in the segment.
Moreover, with the covered market presence and strengthening its position in the IPM company is further likely to increase its market share in the IPM with more product launches and more aggressive marketing strategies.
Risks:
There is high competition in the Pharma industry due to the large number of players making similar products and selling at very competitive prices. Market share may adversely affect due to such intense competition that can affect the revenue as well as the bottom line of the company.
Quality control in drug manufacturing is one of the leading regulatory actions in different countries including India can result in legal action or unexpected penalties.
The risk of duplicate products will not only affect the revenue of the company but also candamage the brand reputation in the market.
As per the financial statement, Mankind Pharma is cash rich company and has been trying to expand its OTC products vertical for better margins that will help to grab more consumers.
Mankind Pharma is looking to expand its business into India and Nepal in new therapeutic areas with the newly acquired formulation brands Panacea Biotec.
Any kind of disruptions, shutdowns or slowdowns in the manufacturing or R&D operations can badly affect the company's business which will impact its operations and financial condition.
Mankind Pharma IPO Grey Market Premium
The issue price band of Mankind Pharma IPO is at ₹1026 to ₹1080 per equity share. As per the latest trend and demand for Mankind Pharma shares, the Mankind Pharma shares are available at a premium of Rs 75 per equity share in the grey market today.
Mankind Pharma IPO Review & Analysis
Pharma is defensive and one of the safest sectors where every investor put their money when investing in equities. Just like other listed Pharma entities, Mankind Pharma could be the right bet in which you can invest. This company is a domestic-focused pharmaceutical company with significant growth potential in the Indian Pharmaceutical market in the coming years.
The company is already enjoying market leadership or a greater slice of market share in consumer healthcare that will help it to maintain steady growth in coming years. In India, there is huge scope in the healthcare industry and from the Indian market Mankind Pharma earns 97.60% of its total revenue, that one of the highest among peers identified by IQVIA.
However, despite all the positive aspects, every sector and company has its own risk like competition from existing as well as new players. In Pharma sector regulatory frameworks, quality control, R&D approvals and a threat from low-cost or duplicate drug manufacturers is a major concerns that can affect the business and revenue of the company.
As per the annual financial performance for March year ended FY23, the EPS of Mankind Pharma is Rs 35.78, that stands the Mankind Pharma share price at a P/E of 30x, which is at par if we compare with the pharma sector.
While on the other hand, its peer groups members like Sun Pharma, Torrent Pharma and Glaxo Smithkline Pharma are trading at P/E of 72x, 66x and 57x respectively, which are more expensive compared to Mankind Pharm.
However, other pharma companies like Cipla, Ipca Lab, Zydus Wellness and Eris Lifesciences are reading at P/E of 28x, 22X, 31x and 19x respectively. Compared with these pharma peer groups, Mankind is reasonably priced with P/E range of 30x to 33x.
The share price of Mankind Pharma is almost fairly priced, it is neither too expensive nor cheaper, and you can apply for the IPO, but not from the listing gain point of view, instead keeping the shares from the long-term perspective.
As the company is mainly dependent on sales led by the medical representative sales model and due to certain unethical practices in the industry Mankind Pharma also became under the radar of regulatory authorities.
Hence, any kind of restrictions by regulatory authorities towards marketing practices can affect the company's ability to market its products effectively.
How to Apply Mankind Pharma IPO?
Step 1: Once the Mankind Pharma IPO date is open you can apply through your broker.
Step 2: Here visit trade.moneysukh.com and log in using your Moneysukh User ID & password.
Step 3: Now Navigate to the IPO area and select the IPO in which you want to invest.
Step 4: Fill in the essential information such as price, quantity, and so on.
Step 5: Complete the payment process. You've now successfully applied for the IPO.
Also Read: How to Increase Chances of Getting Allotment of Shares in IPO: Five Tips
Mankind Pharma IPO Allotment Status
IPO allotment status gives investors the details about the number of shares allotted to them in an IPO
Mankind Pharma IPO allotment status would be available soon after the IPO closure date. Usually, the allotment comes within a week from the IPO closing date which in this IPO is yet to be announced.
One can check the Mankind Pharma IPO allotment on the below link with YOUR PAN number or Application number or DP Client Id. All you need to do is to follow these steps:-
Mankind Pharma IPO Allotment Status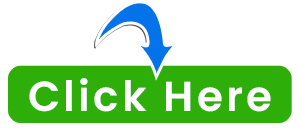 Go, Click to Application Status
Select Mankind Pharma IPO
Enter your PAN Number or Application Id or DP Client Id.