EbixCash Ltd IPO - Company Profile
EbixCash a Noida-based company, is India's largest financial exchange that offers online digital products and services in the B2C, B2B and financial technology arenas.
EbixCash enjoys market leadership in the areas of international remittance and foreign exchange and is also a dominant leader in other areas such as digital payments solutions, domestic money remittance, prepaid cards, travel, insurance and corporate & incentive solutions.
EbixCash is providing the one-stop digital solution through 191 offices located across the Asia Pacific region that are managed by more than 10,500employees working across different locations. Besides an Omni-channel online digital platform, EbixCash operates with last mile network of over 650,000 physical distribution outlets.
EbixCash offers a wide-ranging portfolio of products in India and in over 75 international jurisdictions that can be accessed digitally anywhere as well as across its distribution outlets spread over 4,000 cities and 75,000 villages.
EbixCash business operations include four primary business segments – (1) Payments Solutions (2) Travel (3) Financial Technologies (4) BPO and Startups.
All these segments of business include the following services:
(i) Front-end focused domestic and international money remittance, utility payments, foreign exchange ("Forex"), Aadhaar Enabled Payment Services ("AEPS") services, pre-paid gift cards, PoS services and ticketing services etc.
(ii) Moreover it also offers back-end focused SaaS and self-hosted solutions for the financial sector including lending and wealth management operations, bus exchange technology, insurance and healthcare technology.
EbixCash IPO Details
| | |
| --- | --- |
| Issue Open Date | – |
| Issue Close Date | - |
| Price Band | – |
| Face Value | Rs.1 |
| Issue Size (Value) | Rs. 6,000 Crore |
| Issue price | – |
| Minimum lot | – |
| Market Lot | – |
| Stock Exchange | NSE,BSE |
| Issue Type | Book Built Offer |
| QIB Portion | Not more than 50% of the Offer |
| NIB Portion | Not less than 15% of the Offer |
| Retail Portion | Not less than 35% of the Offer |
| Fresh Issue | - |
| Offer for Sale | - |

EbixCash IPO Issue Price & Size
The EbixCash IPO Issue Price will be in the range of (-------) and the issue size will be around Rs 6000 crore. This is one of the biggest IPO sizes in the last few years, offering a good opportunity for investors to apply for the IPO.
EbixCash IPO Objective:
The Fresh Issue aggregates up to Rs 6000 crore out of which Rs1,035 crore of the issue proceeds will be utilized for the working capital requirements of its subsidiaries and Rs2,748 crore for the purchase of outstanding convertible debentures from its subsidiaries. However, the balance amount would be used for Funding strategic acquisitions and investments and general corporate purposes.
EbixCash Financial Statements:
| | | | | | |
| --- | --- | --- | --- | --- | --- |
| Particulars (Rs in Crore) | FY22(6M) | FY21 | FY20 | FY19 | CAGR |
| Revenue from sale | 2653.42 | 4152.53 | 2170.02 | 1888.33 | 30.00% |
| Other Income | 11.1 | 143.27 | 111.92 | 199.28 | |
| Operating Cost | 2043.13 | 3310.68 | 941.88 | 723.74 | |
| Employee Cost | 178.8 | 265.12 | 349.26 | 316.94 | |
| Other expenses | 102.98 | 208.28 | 494.3 | 422.41 | |
| EBITDA | 339.6 | 511.73 | 496.5 | 624.52 | -6.40% |
| EBITDA margin% | 12.80% | 12.32% | 22.88% | 0.33 | |
| Depreciation | 35.05 | 69.2 | 64.62 | 69.27 | |
| Interest | 66.26 | 47.17 | 97.98 | 105.89 | |
| PBT | 238.29 | 395.37 | 333.9 | 449.36 | -4.20% |
| Total tax | 37.28 | 152.45 | 92 | -15.53 | |
| PAT | 201 | 242.92 | 241.9 | 464.89 | -19.50% |
| PAT margin% | 7.58% | 5.85% | 11.15% | 0.25 | |
Coming to the financial performance of Ebixcash, the company has shown significant growth in the last few years. Between FY2019 to FY2022, Ebixcash registered a CAGR growth of 30% operating cost of the company for the same period also significantly increased and adversely affected the EBITDA and bottom-line margins of the company.
In the same period company's EBITDA showed a negative CAGR of 6.4%, while owing to the high deprecation and interest cost PAT declined at a CAGR of 19.5%. The EBITDA margin remains at 12.8% in the first half of FY22, compare to 33% in FY19. Similarly, the PAT margins shrank to 7.58% during the first six months of FY22 from 24.62% in FY19.
Ebixcash Promoters & Shareholders
As on Feb 28, 2022, Ebix Singapore Pte. Ltd with 939751460 shares held is the promoter of the company holding 100% stake in Ebix Cash. However, Mr. VikasVerma, Mr. Satya Bushan Kotru, Mr. Rajan Agarwal, Mr. Robin Raina, Mr. T.C. Guruprasad and Mr. Sumit Khadria are the nominees of Ebix Singapore Pte. Ltd. held only 10 shares each of them in the Ebixcash.
Why Invest in EbixCash IPO?
In the digital era, technology-driven companies gaining immense opportunities to expand their business and provide wide-ranging services to their clients. The ITeS market in India is somewhere around US$40 billion, with more than 90% being driven by export, and the industry is likely to grow at a CAGR of 5-7% in the next five years.
While on the other hand India's internet penetration which is less than 40% is likely to reach 85% in the next five years, led by 4G& 5G, Fiber to the Home ("FTTH") Services, increasing further scopes for internet-enabled services for such companies.
EbixCash is one of them enjoying the niche of offering digital products and services in the B2C, B2B and financial technology arena through an integrated business model, with leadership positions in key businesses that it operates. Let's find out what is investment rationales if you consider investing in EbixCash IPO and what could be the risk factors.
Strengths:
Ebixcash runs with an integrated business model offering a one-stop-shop for B2B, B2C and B2B2C with a variety of products in India and over 75 international jurisdictions.
The company's Omni channel offering strategy, offering the services via online as well as offline distribution networks offers clients, corporates, and end users wide-ranging services through a single platform.
Ebixcash is operating in highly regulated industries like payment solutions, forex, remittance, and bill payments that require a licensee from regulated authorities. Enjoying the large network of Ebixcash creates a high barrier to the entry of new competitors.
Offering highly technology-driven flexible and customizable wide applications to a variety of customers as per their requirements. This helps the company provide open architecture tools allowing clients' platforms to be integrated with other outside services, and such customization can be done with the team of in-house web developers.
Apart from all the above competitive advantages Ebixcash keeps expanding its current offerings by acquiring complementary businesses.
Risks: 
Being involved in internet-based services, Ebixcash has highly exposed some technical barriers like service disruption, Cybersecurity threats or breaches of data etc.
The company is already offering diversified services, but the ability to continue the same trend will affect its product portfolio and may directly impact the earnings of the company.
Mainly relying on the commission, fees and online charges-based activities, and any kind of inability to generate income from such activities can affect the income from such sources.
Ebixcash mainly generates income from commission or undertaking the fees, and any kind of inability to generate the same can affect the financial performance of the company.
Moreover, any kind of disruption in the demand for air, bus tickets and train, hotel bookings and related services or other travel services, or an increase in the prices of travelling costs can affect the business operations of the company.
At the financial performance end, Ebixcash has shown significant revenue growth. In the last three years company registered the 30% CAGR growth, but EBITDA margins and PAT margins have shown negative growth that could be a concerning factor for the company.
Also Read: How to Increase the Chances of IPO Allotment
Ebixcash Share Price in Grey Market Premium
The grey market premium price of the stock is usually determined after the IPO opens. As per the IPO issue price and its valuation compared to its peer group along with the demand for the Ebixcash share price in the market, the Ebixcash Share Price GMP will be known. The GMP fluctuates with the increasing or decreasing demand for IPO.
Ebixcash IPO Review & Analysis
The company is enjoying niche market leadership with the integrated business model offering a one-stop-shop for B2B, B2C and B2B2C. Moreover, its Omni-channel approach through online and offline distribution networks provides clients, corporates and end-users with a broad range of services through a single online platform.
In this kind of business model and operational strategy, the company develops, deploys and typically has end-to-end control over all aspects of such products. This technological advancement and customer experience facilitates multiple access points for the consumer and back-end entities, ensuring high levels of stickiness.
How to Apply for Ebixcash IPO?
Applying in any IPO including Ebixcash is easy if you choose the right platform. Moneysukh offers seamless online trading as well as an investment platform for retail investors to apply in the secondary as well as primary markets with a few easy steps.
Step 1: As soon as Ebixcash IPO opens you can apply through your broker.
Step 2: Here visit trade.moneysukh.com and use your Moneysukh User ID & password to log in.
Step 3: Now navigate here to the IPO section and click on Ebixcash IPO.
Step 4: Here you need to fill in the required information like price, quantity, and so on.
Step 5: Now make the desired payment. You've now successfully applied for the IPO.
EbixCash IPO Allotment Status
IPO allotment status gives investors the details about the number of shares allotted to them in an IPO
EbixCash IPO allotment status would be available soon after the IPO closure date. Usually, the allotment comes within a week from the IPO closing date which in this IPO is yet to be announced.
One can check the EbixCash IPO allotment on the below link with YOUR PAN number or Application number or DP Client Id. All you need to do is to follow these steps:-
EbixCash IPO Allotment Status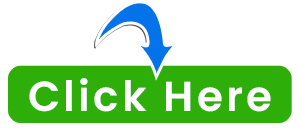 Go, Click to Application Status
Select EbixCash IPO  
Enter your PAN Number or Application Id or DP Client Id.
Just like applying for the IPO, checking the IPO allotment status at moneysukh is also very easy. Once the Ebixcash IPO date is closed and the allotment date is disclosed. Before you start checking the Ebixcash allotment status make sure your IPO application money is not returned to your bank account or your trading account from where you have applied.
Also Read: How to check IPO allotment status on NSE, BSE through Moneysukh
If shares are not allocated, you will get your application money back. However, if you have been allotted any share, it will be transferred into your demat account that you sell if looking for listing gains or hold to enjoy long-term investment returns.