VLCC Health Care – Company Profile
Founded in 1989 by Mrs Vandana Luthra, VLCC Health Care Limited is the leading beauty and wellness company that provides wellness, beauty services and personal products with a presence in an institution for skill development in beauty and nutrition.
VLCC Health Care operates with 310 locations situated in 143 cities across 12 countries including Asia, East Asia and Gulf Cooperation Council Regions. Initially, the company started with affordable beauty and wellness services for men and women. And now the company has expanded its operations into other business-related fields mentioned below.
VLCC branded Wellness & Beauty Clinics.
VLCC Branded Personal Care Products.
VLCC branded institutes for skill development in beauty and nutrition.
Most of the VLCC branded Wellness & Beauty products are manufactured at their company's manufacturing units, out of which two are located in India and one in Singapore. In 2015 and 2019, and 2020, VLCC has won several recognitions including 'Super brand' by Super brand India in 2017.
VLCC Health Care IPO Details:
| | |
| --- | --- |
| Issue Open | – |
| Price Band | – |
| Issue Type | Book Built Offer |
| Issue Size (Value) | – |
| Face Value | Rs.10.00 |
| Issue price | – |
| Minimum lot | – |
| Market Lot | – |
| Stock Exchange | NSE,BSE |
| QIB Portion | 75% |
| NIB Portion | 15% |
| Retail Portion | 10% |
| Fresh Issue | Rs. 300 Crore |
| Offer for Sale | – |
VLCC Health Care IPO Issue Price & Size
As per the read hearing draft filled at SEBI, VLCC Healthcare's public issue size would be Rs 300 crore with fresh shares issue. Existing shareholders will sell around 89 lakh shares. The price of VLCC Health Care IPO is not known yet but will be disclosed soon.
VLCC Health Care IPO Launch Date
As per the Red Herring Prospectus filed by VLCC Health Care, the IPO was likely to launch on December 2021 but has not yet gone live. However, with the more improved stock market conditions and the company's management decisions like fund requirements, the new date of VLCC Health Care IPO launch will be announced soon.
VLCC Health Care IPO Objectives
Just like other companies, VLCC is also looking to raise funds through equity with the main motive of paying off the debts and meeting the other financial needs to expand the business operations of the company. Let's find out what are other objectives.
Repayment of certain Borrowings.
Reduce the Debt f Subsidiaries Companies.
Set up new VLCC Wellness Clinics.
Set up more VLCC Institutes in India.
Refurbishment of existing VLCC Wellness Clinics.
Develop the News & Existing Brands.
General corporate purposes.
Investment in digital and Infrastructure.
VLCC Health Care Financial Statements:
| | | | |
| --- | --- | --- | --- |
| Particulars (in Rs. Cr.) | FY2021 (March 31, Ended) | FY2020 (March 31, Ended) | FY2019 (March 31, Ended) |
| Total Revenue | 565.24 | 775.02 | 861.3 |
| Net Profit after tax | 6.2 | -15.4 | -48.68 |
| Net cash inflow/ (outflows) | 121.4 | 117.1 | 174.5 |
| EPS (Rs) | 1.62 | -4.09 | -12.93 |

VLCC Health Care IPO Promoters & Shareholding of the Company
Vandana Luthra is the promoter of the company. Promoters and Promoters Group currently holds around 82.38% share in VLCC care. The rest 16.31% is held by the public.
Why Invest in VLCC Health Care IPO?
Though the price of VLCC healthcare IPO has not been disclosed so far, hence it is not fair to recommend subscribing to the IPO without knowing the valuation of the shares. However, if the price is disclosed and available at discounted or cheaper than its peer group members then you can consider a few points to invest in the company with a long-term perspective.
A market leader in Beauty & Wellness Care.
In the next 5 yrs, Beauty Sector in India is likely to grow at a CAGR of 10-12%.
Leveraging the advantage of integrated three businesses VLCC Wellness Clinics, Personal Care Products, and VLCC Institutes for skill development.
Operates with a Chain of Large Wellness Stores & Services.
Improved Profit Margins in the last few years.
Low Debt to Equity Makes a Safe and Attractive Company.
Strengths:
Enjoying the tag of one of the well-known brands in the beauty and wellness market.
A Well diversified product portfolio in the market with more than 118 skin-care, hair-care and body-care products as well as nutraceuticals under the brand name of VLCC Natural Sciences, VLCC Slimmer's, VLCC Shape Up and VLCC Wellscience, SkinMTX and BelleWave.
VLCC Healthcare is operating for more than 30 years, hence with its long industry experience, it is enjoying the customer's trust and brand value in the market.
Currently having more than 20 wellness clinics operating across UAE, Bahrain, Kuwait, Qatar, Oman, and Kenya and further looking to expand its business operations in other regions.
Apart from its Beauty & Wellness clinic, VLCC also operates 94 VLCC Institutes of Beauty & Nutrition across 67 cities in India.
Risks:
An unexpected pandemic like COVID-19 has badly impacted the revenue of the company, hence such threats are a major risk to the VLCC Healthcare business.
The concept of franchise ownership to others given by the company could affect the reputation and brand image of the company.
The risk of entry of new players in the market due to low entry barriers can increase the competition in the market which can affect the business of the company.
VLCC Health Care IPO Grey Market Premium
As the issue price of the VLCC Health Care IPO is not disclosed, the GMP is also unknown. Once the IPO price and launch date are announced, depending on the demand in the grey market the GMP will be estimated.
VLCC Health Care IPO Review & Analysis
Reviewing the VLCC IPO right now is not fair enough due to the unavailability of the issue price. How you will compare the stock price of VLCC Healthcare with other group members? However, with its current financial position and future growth prospects, we can analyse a few points that can help you know how the company is doing and whether is it worth investing in or not.
Analyzing the last three years' financial statement, the revenue growth of the company has gone down due to the worldwide COVID-19 impact. However, in the last year's company has shown amazing improvements in bottom-line growth, especially due to high-profit margins.
In FY 2019 and 2020 company incurred losses but in 2021 it has managed to earn profits that show the company is operating with better operating margins. With these kinds of improvements and with fundraising through IPO, VLCC will expand its operations and services which will add revenue growth and of course, also gain profits that will also lead to a higher return on equity.
However, still, there are many risk factors that can affect the company's business but if the IPO price is available at an attractive valuation you can apply to enjoy short-term listing gains or buy even from the secondary market with a long-term perspective.
How to Apply VLCC Health Care IPO?
Once the VLCC IPO issue date is open you can apply through your broker.
Visit trade.moneysukh.com and log in through your Moneysukh User ID & password.
Navigate to the IPO area and select the IPO in which you want to invest.
Fill in the essential information such as price, quantity, and so on.
Complete the payment process. You've now successfully applied for the IPO.
VLCC Health Care IPO Allotment Status
IPO allotment status gives investors the details about the number of shares allotted to them in an IPO
VLCC Health Care IPO allotment status would be available soon after the IPO closure date. Usually, the allotment comes within a week from the IPO closing date which in this IPO is yet to be announced.
One can check the VLCC Health Care IPO allotment on the below link with YOUR PAN number or Application number or DP Client Id. All you need to do is to follow these steps:-
VLCC Health Care IPO Allotment Status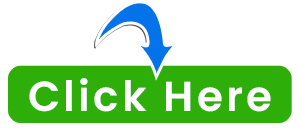 Go, Click to Application Status
Select VLCC Health Care IPO  
Enter your PAN Number or Application Id or DP Client Id.
Also Read: How to Increase Chances of Getting Allotment of Shares in IPO: Five Tips