Hero Fincorp Company Profile
Incorporated in 1991, Hero FinCorp Limited as Hero Honda FinLease Limited, restructuring part of parent company Hero MotoCorp Limited which leads to its present form as Hero FinCorp Limited.
Hero FinCorp is one of India's leading NBFCs, known for disbursing the loan every second. The company is mainly in the business of financing, leasing, bill discounting and other financial services like offering the housing loan through its subsidiary Hero Housing Finance Ltd.
It is offering two-wheeler loans, used car loans, personal loans and loyalty loans to its customers with fast loan disbursement and hassle-free documentation facilities. Hero FinCorp also offers digital loans and corporate loans.
To expand its portfolio and network strong, the company is looking to expand its network and grow its offerings and geographic presence to other parts of the country to become the world-class financing service provider in the country.
Hero Fincorp IPO Details:
| | |
| --- | --- |
| Issue Open Date | Not Available |
| Issue Close Date | Not Available |
| Price Band | Not Available |
| Face Value | Rs 10 per share |
| Issue Size (Value) | Not Available |
| Issue price | Not Available |
| Minimum lot | Not Available |
| Market Lot | Not Available |
| Stock Exchange | Not Available |
| Issue Type | Not Available |
| QIB Portion | Not Available |
| NIB Portion | Not Available |
| Retail Portion | Not Available |
| Fresh Issue | Not Available |
| Offer for Sale | Not Available |
| Offer for Sale (No of Equity Shares) | Not Available |
Hero Fincorp IPO Issue Price & Size
Hero Fincorp Issue Price is (---------), and considering the upper band, Hero Fincorp IPO Size will be around RsXXXX. The company is going to raise the fund from an equity stake sale with a fresh issue of equity shares.
Hero Fincorp IPO Objective
The main objective of raising the fund through the IPO of Hero Fincorp is to pay off the debts and invest in the expansion of new business. The company is looking to get listed on the stock exchange with the motive to raise funds for financing the various needs of the company, allowing the existing shareholders to monetize their investments.
Hero Fincorp Promoters & Shareholders
The Hero MotoCorp, Bahadur Chand Investment Pvt. Ltd and Munjal's family members are the leading promoters of the company. Promoters currently hold a 79.54% stake while non-promoters held the remaining stake in the Hero FinCorp.
| | | | |
| --- | --- | --- | --- |
| S.NO. | Name of the Shareholders | No. of Shares | % of shareholding |
| 1 | Hero MotoCorp Ltd. | 5,24,31,893 | 41.19% |
| 2 | Bahadur Chand Investment Pvt. Ltd. | 2,58,96,764 | 20.34% |
| 3 | Otter Limited | 1,28,82,170 | 10.12% |
| 4 | Mr. PawanMunjal* | 36,08,812 | 2.83% |
| 6 | Ms. RenuMunjal* | 40,94,737 | 3.22% |
| 7 | Ms. Santosh Munjal* | 3,23,600 | 0.25% |
| 8 | Mr. Suman Kant Munjal* | 40,94,737 | 3.22% |
| | Total | 10,30,09,113 | 81.17% |
Hero Fincorp Financial Statements:
| | | | |
| --- | --- | --- | --- |
| Particulars (Rs in Crore) | FY21 | FY20 | YoY Change |
| Revenue from Operations | 4738.66 | 4278.08 | 10.77% |
| Other Income | 59 | 55.44 | 6.42% |
| Impairment on financial instruments | 1840.81 | 1417.74 | 29.84% |
| Employee Cost | 356.45 | 285.61 | 24.80% |
| Other expenses | 1142.71 | 813.58 | 40.45% |
| EBITDA | 1457.69 | 1816.59 | -19.76% |
| EBITDA margin% | 30.76% | 42.46% | |
| Depreciation | 33.19 | 35.21 | -0.06 |
| Interest | 1678.53 | 1710.31 | -1.86% |
| Profit / (loss) before tax | -254.03 | 71.07 | |
| Total tax | -62.13 | 19.45 | |
| Profit / (loss) After-tax | -191.9 | 51.62 | |
| Profit / (loss) After-tax margin% | -0.04 | 0.01 | |
Why Invest in Hero Fincorp IPO?
Investing in the Hero FincorpIPO could be beneficial as many aspects are encouraging enough to invest in the IPO. However, apart from positive features, there are various risks and drawbacks associated with investing in this IPO. So let's find out what are top factors you can consider while investing in Hero Fincorp IPO.
Strengths:
Wide-spread network and outlets with the advantage of easy access to the parent company's products financing and loan to retail customers.
Companies have the advantage of mobilizing the fund from banks and the capital markets at very competitive rates making it easier for customers to avail the loans at affordable rates.
A well-diversified financing product portfolio like personal loans, unsecured loans, housing loans etc. to make the loan facilities available to everyone.
The strong presence of institutional investors like Chrys Capital which holds a 10.56% stake and Credit Suisse (Singapore) holding a 2.5% stake in the company.
The company has closed capital of around Rs 2,000 Crore to almost Rs 50,000 crore. The liquidity of the company remains strong and their gearing ratios are at around 4.5 against the permitted 6 allowing them a headroom.
Hero FinCorp is going to expand its business into personal insurance, hence looking to acquire a 100% stake in Reliance General Insurance.
Being a financing company, it has registered an increase of net interest income by 38% from Rs 2563 crore in FY22 to Rs 3546 crore in FY23.
Risks: 
Being highly dependent on the automobile industry, especially the two-wheeler segment, any downfall in sales can affect the revenue of the company.
Though, the company has registered a revenue growth of 10.77% (YoY) from FY20 to FY21. The EBITDA margin of the company also fell from 42.46% to 30.76% due to high other expenses. And in FY21 company registered a loss of Rs 254.03 from a profit of Rs 71.07 in FY20.
Banks and Other NBFCs aggressively launch new financing products and services to allure the customers that could be a competitive risk from the rivals.
The high operating cost of the company eating the bottom line margins of the company. The same has been increased by Rs 54.3% from Rs 1374 crore in FY22 to Rs 2121 crore in FY23.
A pandemic-like unexpected risk can affect the sales of the automobile industry, making it difficult for auto financing companies to generate enough cash flow to operate the company.
High-interest costs due to high borrowing from the increasing interest rates can affect the interest margins earning of the company if central banks raise the interest rates.
Limited portfolio of clients due to only access to parent company's (Hero Moto Corp) products financing at retail outlets.
Hero Fincorp Share Price in Grey Market Premium
The grey market premium of Hero FinCorp shares will be after the launch of the IPO. Once the IPO is launched and the bidding process closed, as per the demand from the open market, the Hero Fincorp Share Price in Grey Market Premium will be known.
Hero Fincorp IPO Review & Analysis
If you are looking to invest in the Hero FinCorp IPO, you must be aware of various aspects like its financial performance, future growth prospects and risk associated with the company and industry that can affect the revenue of the company.
Though, Hero FinCorp is enjoying the strong brand name PAN India's presence in the network due to the parent company's brand value and goodwill in the market. And the company has a wide-spread product portfolio of retail, corporate loan and home loan to serve a wide range of customers from different segments of society.
The cost of borrowing is one of the lowest in the industry but Hero FinCorp still struggles due to high interest cost that is denting its bottom line margins, making it difficult to generate sufficient cash flow for the company.
However, in terms of customer acquisitions and revenue growth, the company has performed well with a consistent financial track record and rapid growth in the AUMs. Moreover, the company has strong relationships with public, private and international banks or institutional and private equity investors.
Overall, Hero FinCorp is NBFC, having the scope for business growth and opportunities due to the advantage of market leadership of the parent company (Hero Moto Corp). Though, due to the pandemic and high-interest costs, the company has stressed revenue and profit growth but can become a profitable company again.
The price of Hero FinCorp IPO would be the prime factor for investing in the company. If the IPO comes with discounted price or is cheaper than its listed peer group, then you can apply in the Hero FinCorp IPO with the motive of listing gains.
However, if Hero FinCorp IPO comes fairly priced, then also you can apply with the long-term perspective. However, the price of the IPO will be known after the issue is open for public bidding and the date is not yet disclosed.
How to Apply for Hero Fincorp IPO?
Applying in Hero FinCorp IPO would be easy if you are choosing the right platform. Moneysukh offers a seamless and hassle-free solution for retail customers to apply for a new IPO or buy shares from the secondary markets. To apply for Hero FinCorp you can follow the steps given below.
Step 1: When Hero Fincorp IPO opens you can apply through your broker.
Step 2:Here visit trade.moneysukh.com and log in with your User ID & password.
Step 3:Now navigate to the IPO section and click on Hero Fincorp IPO.
Step 4:Here just fill in all the required information like price, quantity, and so on.
Step 5:Before you process make the payment and your IPO application is successful.
How to Check Hero Fincorp IPO Allotment Status?
IPO allotment status gives investors the details about the number of shares allotted to them in an IPO
Hero Fincorp IPO allotment status would be available soon after the IPO closure date. Usually, the allotment comes within a week from the IPO closing date which in this IPO is yet to be announced.
One can check the Hero Fincorp IPO allotment on the below link with YOUR PAN number or Application number or DP Client Id. All you need to do is to follow these steps:-
Hero Fincorp IPO Allotment Status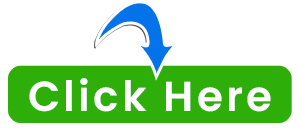 Go, Click to Application Status
Select Hero Fincorp IPO  
Enter your PAN Number or Application Id or DP Client Id.
Also Read: How to check IPO allotment status on NSE, BSE through Moneysukh