Tata Technologies Limited – Company Profile
Tata Technologies is the unlisted subsidiary of India's largest commercial vehicle maker Tata Motors. Tata Technology is a global engineering and product development services company providing product development and digital solutions, including turnkey solutions, to global original equipment manufacturers (OEMs).
The company is focused on services like Product Lifecycle Management (PLM) and Connected Enterprise IT (CEIT) to manufacturers and their suppliers in the international automotive, aerospace and engineering markets. Its services include IT consultancy, Computer Aided Design/Computer Aided Manufacturing (CAD/CAM) engineering & design consultancy, SAP implementation & maintenance and providing networking solutions.
Tata Motors, Jaguar Land Rover Airbus SE and Honda Motor Co. Ltd. are its leading clients. Operating with a total of 11,081 employees (10,161 full-time and 920 contracted), Tata Technologies has 18 delivery centers across the North America, Europe, and Asia Pacific regions headquartered in China; Tokyo in Japan, Bangkok in Thailand, Hanoi in Vietnam and Singapore.
In Europe, the centers of Tata Technology are located in Brasov, Craiova, and Iasi in Romania, Gothenburg in Sweden, Gaimersheim in Germany, and Warwick in the UK. In North America, the center is located in Detroit, USA.
Tata Technologies IPO Details:
| | |
| --- | --- |
| Issue Open Date | – |
| Issue Close Date | – |
| Price Band | – |
| Face Value | Rs.2 |
| Issue Size (Value) | Rs. 5,500 Crore |
| Issue price | – |
| Minimum lot | – |
| Market Lot | – |
| Stock Exchange | NSE,BSE |
| Issue Type | Book Built Offer |
| QIB Portion | Not more than 50% of the Offer |
| NIB Portion | Not less than 15% of the Offer |
| Retail Portion | Not less than 35% of the Offer |
| Fresh Issue | – |
| Offer for Sale | 95,708,984 shares |
Tata Technologies IPO Issue Price & Size
The issue price of Tata Technologies will be in the range of the lower and higher band. The size of Tata Technologies will be around Rs——. Considering the upper ban of Tata Technologies IPO, the company is going to raise around Rs——-.
Tata Technologies IPO Launch Date
The launch date of the Tata Technology IPO is likely to be announced soon. Though, all the process of DRHP has been completed and the company can launch the IPO anytime.
Tata Technologies Ltd. IPO Objective
Though, the company is not going to receive any proceeds from this IPO, as offer-for-sale (OFS) is from shareholders who are selling their stakes. Tata Motors will offload 8.11 crore shares or a 20% stake, while Alpha TC Holdings Pte likely to sell around 97.16 lakh shares (2.4%), and Tata Capital Growth Fund is likely to release up to 48.58 lakh equity shares (1.20%).
Tata Technologies Financial Statements
| | | | | | |
| --- | --- | --- | --- | --- | --- |
| Particulars (Rs in Crore) | FY23(9M) | FY22 | FY21 | FY20 | CAGR |
| Revenue from Operations | 3011.79 | 3529.58 | 2380.91 | 2852.06 | 11.20% |
| Other Income | 40.5 | 48.8 | 44.83 | 44.91 | |
| Purchase for technology solutions | 340.39 | 688.54 | 338.3 | 367.92 | 36.80% |
| Outsourcing & Consultancy Charges | 393.25 | 399.8 | 241.44 | 304.57 | |
| Employee Cost | 1394.69 | 1512.69 | 1216 | 1418.54 | |
| Other expenses | 305.18 | 282.88 | 199.47 | 290.57 | |
| EBITDA | 618.79 | 694.46 | 430.54 | 515.36 | 16.10% |
| EBITDA margin% | 20.55% | 19.68% | 18.08% | 0.18 | |
| Depreciation | 69.53 | 85.71 | 92.2 | 99.15 | |
| Interest | 13.45 | 21.9 | 17.66 | 15.64 | |
| Exceptional Items | 0 | 0 | 5.42 | 8.58 | |
| Profit / (loss) before tax | 535.8 | 586.86 | 315.27 | 391.99 | 22.40% |
| Total tax | 128.34 | 149.87 | 76.09 | 140.42 | |
| Profit / (loss) After-tax | 407.47 | 436.99 | 239.17 | 251.57 | 31.80% |
| Profit / (loss) After-tax margin% | 13.53% | 12.38% | 10.05% | 8.82% | |
Tata Technologies earned Rs 3529.58 cr in FY 22 and Rs 3011.79 in the nine months of FY23 showing significant growth in the revenue. In the last four years company's revenue from operations registered double-digit growth at a CAGR of 11%.
While bottom-line growth was at a CAGR of 31.8% for the same period. Tata Technologies earned Rs 407.47 Profit after tax in nine months of FY23. The EBITDA margin% has significantly improved from 18.07% in FY20 to 20.55% in FY23.
While the bottom line margins also improved very much in the same period. In FY20 the PAT margin of Tata Technologies was around 8.82% which has been improved and reached 13.53% in FY23. More than 80% revenue of the company comes from the sale of services while the remaining revenue is earned by selling the sale of technology solutions.

Tata Technologies Limited Promoters & Shareholders
Tata Motor is the promoter of Tata Technologies holding a 74.69% stake in the company. While Alpha TLC Holdings Pte and Tata Capital Growth Fund hold 7.26% and 3.63% stakes respectively. Check below who are the other shareholders in the company.
| | | | |
| --- | --- | --- | --- |
| S.NO. | Name of the Shareholder | No. of Shares | % of Pre-Offer Shareholding |
| 1 | Tata Motors Limited | 30,30,06,000 | 51.71% |
| 2 | Alpha TC Holdings Pte. Ltd | 2,94,45,010 | 18.95% |
| 3 | Tata Capital Growth Fund I | 1,47,22,500 | 9.95% |
| 4 | Tata Motors Finance Limited | 81,19,920 | 6.37% |
| 5 | Zedra Corporate Services (Guernsey) Limited | 57,66,720 | 4.60% |
| 6 | Patrick RaymonMcGoldrick | 50,00,000 | 2.05% |
| | Total | 36,60,60,150 | 93.63% |
Why Invest in Tata Technologies IPO?
As the company is associated with one of the leading and well-known business groups and is backed by one of the leading automobile companies in the country. This IPO is going to bring a significant amount of cash flow for Tata Motors. Though, investing in the IPO there are multiple other factors, affecting the growth of the company, let's find out.
Tata Technologies IPO Strengths
Tata Technologies is the 15th largest IT Company in the Fortune India Infotech industry ranking.
Due to the parent company's support, Tata Technologies is expertized and has deep domain knowledge in the automobile industry.
The company is operating with a global player with prestigious clients from Europe, North America, and Asia Pacific.
In the last few years, companies have shown significant growth in revenue income with improved EBITDA margin and stellar bottom-line growth with better margin growth. This will also help the company to earn better EPS leading to better stock valuation in the near future.
Offering solutions for EV development, manufacturing and Asia Pacific regions.
Over the last few years companies have performed well and the growth is visible in financial performance with significant growth in its topline and bottom line.
Tata Technologies' electric vehicle solutions are the key service. And now with improved product development time by 30% and upcoming demand for Electric vehicles and aerospace, this segment is going to be a game changer for the company with significant revenue growth expected from these services.
Tata Technologies IPO Risks  
Tata Technologies Limited is getting its major revenue from the automotive segment and any kind of economic slowdown or industry-related factors can affect the business of the company.
The company has recently expanded its offerings in new domains like education and if it is unable to sustain the growth of the business and revenue of the company.
There is huge competition in the market for engineering services that can affect the pricing and bottom-line margins of the company.
Further increase in wages and cost of other expenses for employees will stop the company to improve its margins and give better financial growth to investors.
Uncertainty in the EV sector or automobile industry can affect the future growth of the company. This will also impact the business operations of the company.
Tata Technologies Share Price in Grey Market
The IPO date and the price are not revealed, hence the grey market premium is also unidentified. As per the demand for the new shares issued in the IPO, the premium is shown in the market. If the Tata Technologies share is issued at discounted price the grey market premium will be high, and vice-versa if it is expensive compared to its peer group members.
Tata Technologies IPO Review & Analysis
After TCS, Tata Technologies is one of the best companies in the Tata Group. Recently the company has split its unlisted shares into 1:5 with the face value divided into five shares of Rs 2 each. Later one company announced a bonus issue in the 1:1 ratio that turned the company's share into 10.
The IPO is going to get a good response from the investors as the big brand name of Tata is associated with the company. And this IPO is going to rise the fund for its promoter Tata Motors which invested at Rs 7.40 per share and now going to unlock the higher value of the same. Over the past years, Tata Motors has invested around Rs 224.10 crore in Tata Technologies and now it is time for Tata Motors to offload some of its stakes and fulfil its financial needs.
The Financial performance of Tata Technologies is also quite impressive over the past decades. However, during the COVID-19 pandemic, revenue is affected due to a slowdown in the industry across the globe. However, in the last 5 years company has given remarkable growth in RoE and RoCE with almost no debt for the last 2 years.
How to Apply for Tata Technologies IPO?
If you are interested and looking to invest in the IPO of Tata Technologies, you should have a demat account to apply for the IPO. And if you have already opened demat account with Moneysukh, you can follow the steps given below.
Step 1: When Tata Technologies IPO date is open you can apply through your broker.
Step 2: Browse at visit trade.moneysukh.com and use your Moneysukh User ID & password to login.
Step 3: Navigate here to the IPO section and select the Tata Technologies IPO.
Step 4: Just fill in all the required information such as price, quantity, and so on.
Step 5: Now make the payment. You've now successfully applied for the IPO.
Also Read: How to Increase Chances of Getting Allotment of Shares in IPO: Five Tips
How to Check Tata Technologies IPO Allotment Status?
Tata Technologies IPO Allotment Status
IPO allotment status gives investors the details about the number of shares allotted to them in an IPO
Tata Technologies  IPO allotment status would be available soon after the IPO closure date. Usually, the allotment comes within a week from the IPO closing date which in this IPO is yet to be announced.
One can check the Tata Technologies IPO allotment on the below link with YOUR PAN number or Application number or DP Client Id. All you need to do is to follow these steps:-
Tata Technologies IPO Allotment Status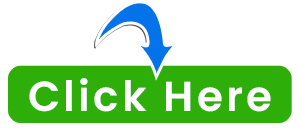 Go, Click to Application Status
Select Tata Technologies IPO
Enter your PAN Number or Application Id or DP Client Id.